Dai's walk around Wales blog - July 2019
8 July 2019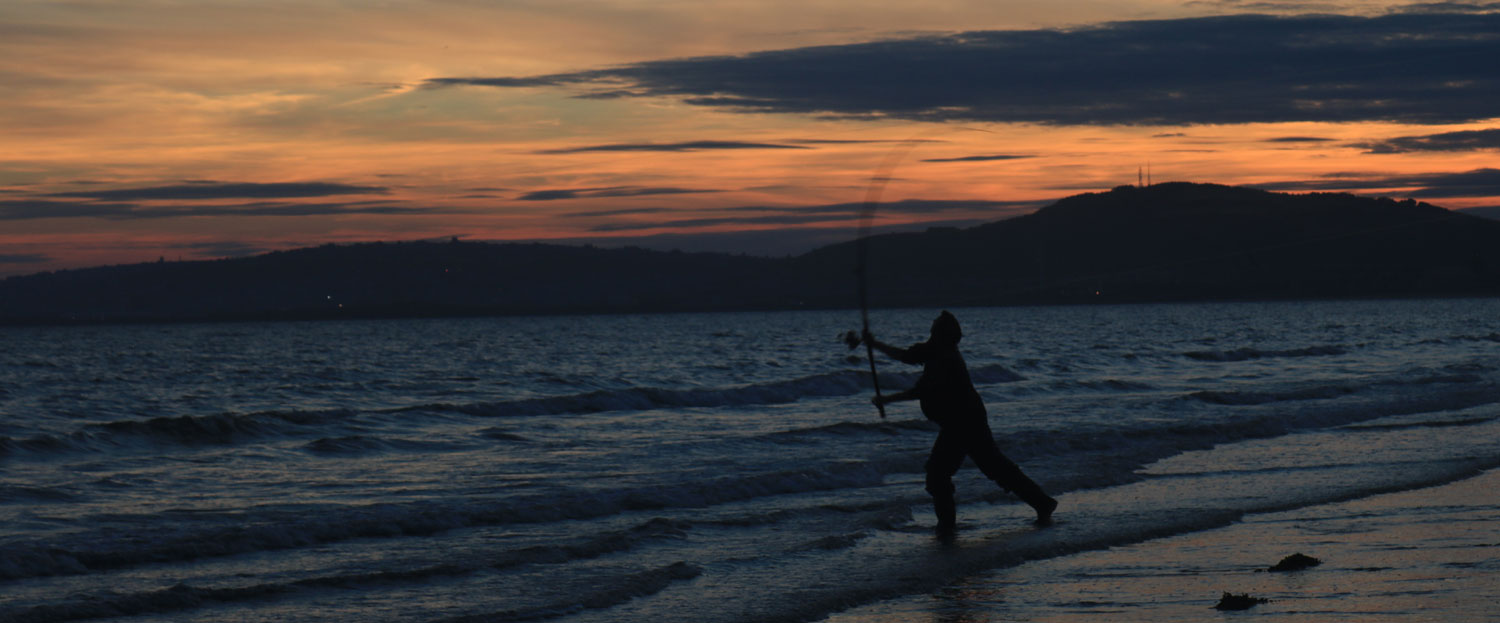 It was a lovely warm day so I hopped on my trusty Roberts (mountain bike) and rode the canal to Aberavon Beach and back again for a sunset walk. the sea has warmed up beautifully and there was nice sunset, oranges & pinks all around. I met Carl from Port Talbot Harriers on the way down and I bumped into Richard Weller on the way back, a top man Rich, like his twin brother Chris, as we were approaching from different directions and a fox cub on the hunt in between us noticed us both and was in confusion as to which way to run, his head turned from side to side in panic and eventually he scarpered up the bank and away to safety. Oh the joys of summer.
14 July 2019 - the night of the missing men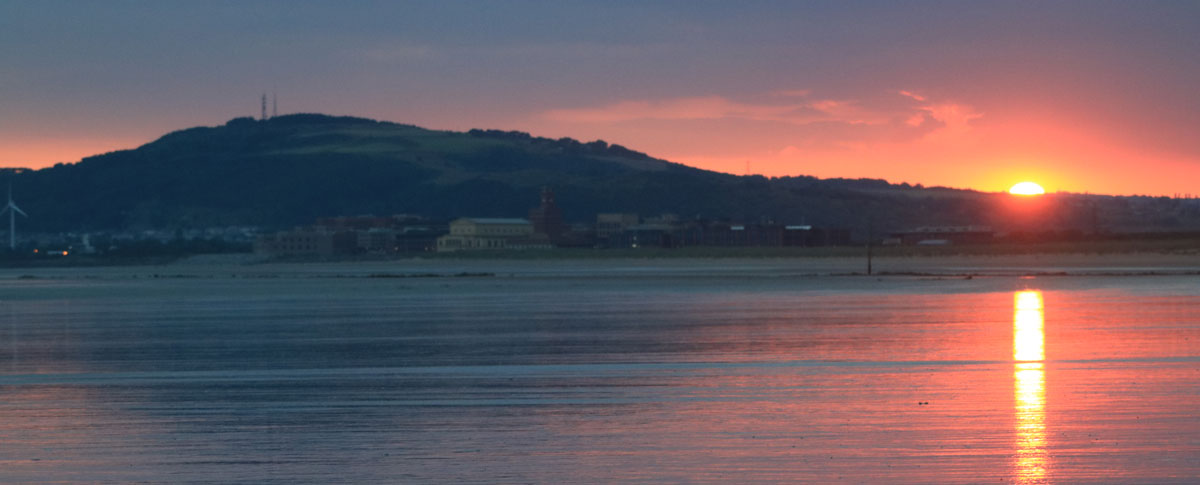 Swansea University at sunset
It was the night of the missing men, arriving at the beach 20 minutes before sunset I spied a chap walking lonely as a cloud on his own towards the Ferry Bend, The sun was a dark orange and full so I tried to get a photo of him in front over the sun, I failed dismally, the sun spots kept appearing on the image and I tried only using the screen but the focus went haywire, the best one I could get without the spots is below. 15 minutes after sunset, the RNLI came rolling up the beach in their Land Rover and asked me if I had seen and man in black and while cycling home on my trusty Roberts the police were out in force on the canal between Resolven and Rheola asking me if I'd seen a guy in a baseball cap. Luckily I didn't miss Glynneath on the way home so didn't end up in Aberdare, Brecon or Greenland-by-sea.

Trusty & the sun
missing man 1

beam me up snotty

missing man 2
Man making a poor attempt to go missing.
28 July 2019 - Sunset ride & walk - Aberavon Beach - high tide 16.00 - low tide 22.10.2
| | |
| --- | --- |
| | Beach ride for a sunset walk in the shallows. I arrived 45 minutes before sunset and there was a major cloud threatening rain over Kilvey Hill. There were some pretty nice cirrus clouds hovering above so a super sunset was a slim possibility. This never materialised and in fact I never saw the sun the whole of the evening, you could tell whereabouts it was but there was thin cloud here, thin cloud there and everywhere except for over Kilvey where there was a massive one hanging around. |
31 July 2019
| | |
| --- | --- |
| | There I was minding my own business in a game of DSP when up pops my little big sister Barbara alongside me on a bike. She was off to play at some line dancing so we rode together for a mile or so and I explained the rules of DSP as we were riding along and she didn't want to play so I carried on playing on my own. What a pleasant day........ indeed. |
☺
Search the website with Google