It was 'happy birthday' to Pat Davies and a walk with Cerdded-y-Cwm Walking Club, family and friends to celebrate the event.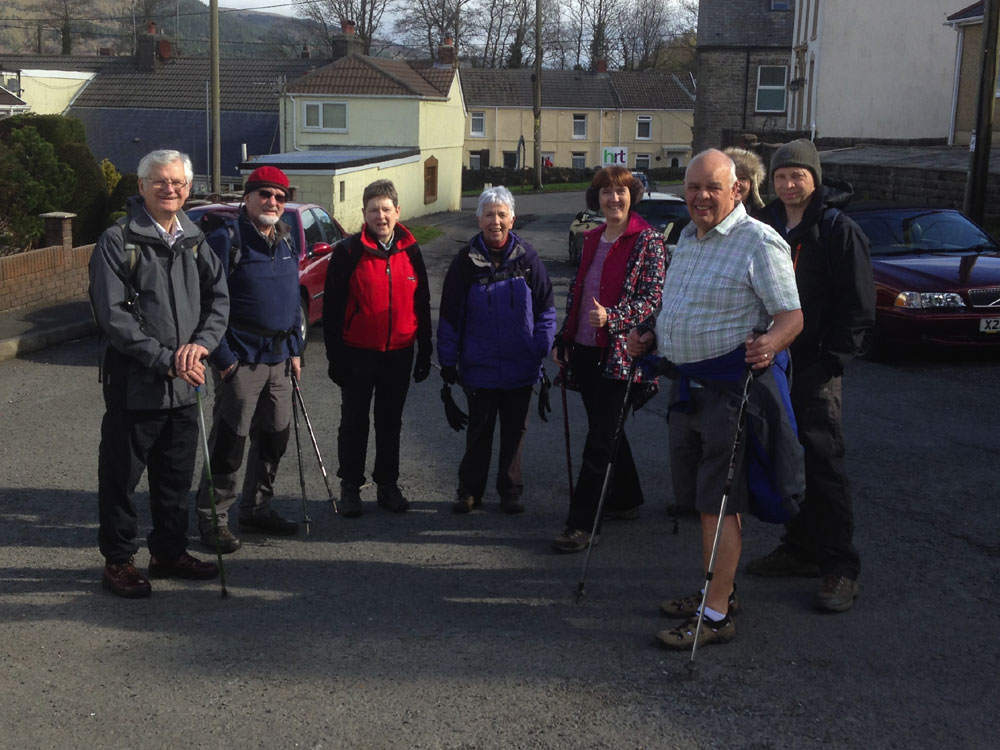 From left to right Pat Davies, Brian Morgan (walk leader) Rhian, Ruth Morgan, Alison MacKay, John, Jo-Anne Beale (behind John), Ralph Holland and me behind the camera.
Starting at Resolven the walk followed the St Illtyd's Walk to Bryn Llydan before dropping back down into Resolven.
According to the information sign adjacent to Illtyd's Walk "The mountain ridge track ways connected up hut settlements which, in all probability, were in sight of burial cairns. Sir Cyril Fox (Archaeologist 1882-1967) has even suggested that area around Craig-y-Llyn was the Picadilly Circus of prehistoric Wales, with branches leading from it to Gelli Gaer, Brecon, Merthyr, Margam and Neath.
One point in particular was of interest to Pat, the mine at Blaen-Cwm where his grandfather worked so I whipped out the phone to take a quick video.
... ...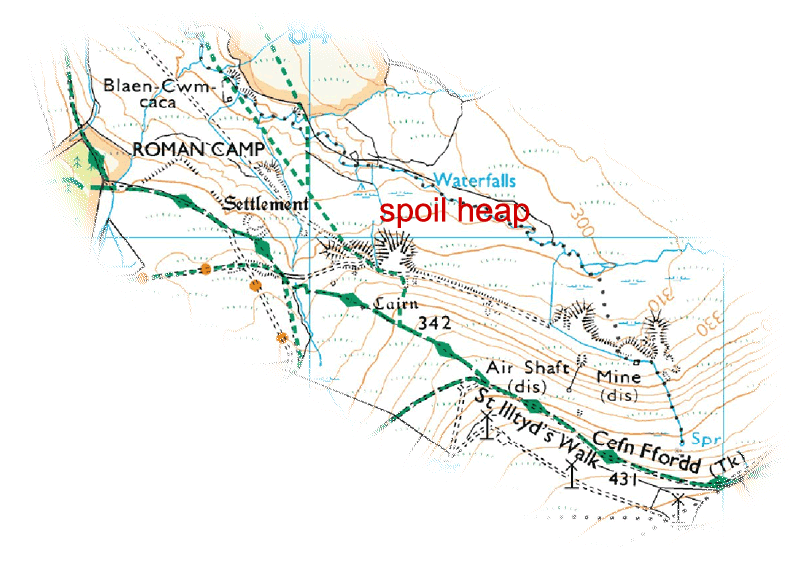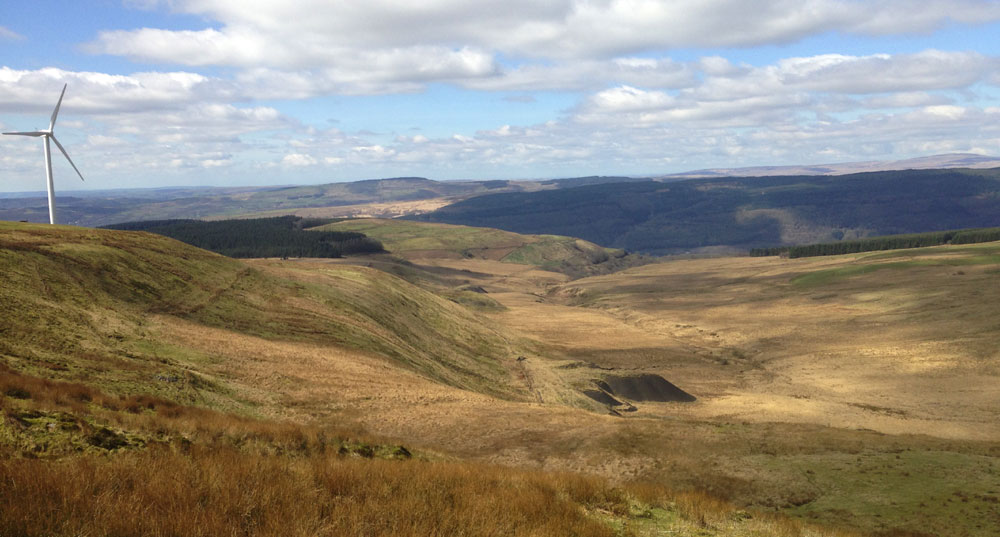 New energy & old energy. The wind turbines above Resolven tower over the old mine workings of Blaen-Cwm and in the distance the St Illtyd's Walk makes it's way through the south Wales valleys
The nice weather held and it was back to Resolven canal car park for the finish.