Who lived in this egg case?........
3 - About 100 mm long I think is a Scooby Doo egg case, it's a bit Shaggy on the end. (Judith Oakley says Nurse Hound)
4 - About 40mm long I think is maybe a dogfish (Judith Oakley says small spotted catshark)
5 - About 70mm, a Thornback Ray........... I think (Judith Oakley says Spotted Ray)
that's funny because I spotted Ray the other day as well crossing the road...............
There is an identification chart here at the Marine Conservation Society website
http://www.mcsuk.org/beachwatch/sites/mcsuk.org.beachwatch/files/resources/Beachwatch_Great_Eggcase_Hunt_leaflet.pdf
I should have had a coin next to the cases and I did look for one but I only had notes and there was no way I was putting a £10 note on the floor that close to Swansea :)
There were lots of rainbows on this day.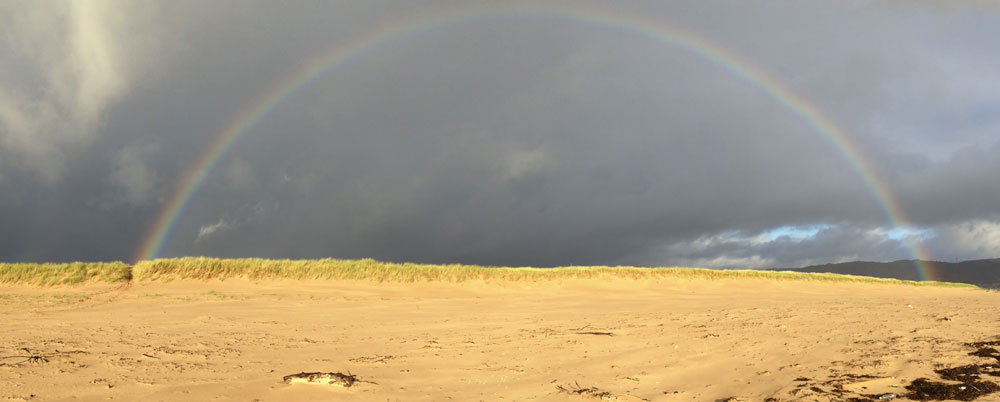 Bungle, Zippy & George had just gone out of sight when I took this shot.