DAI'S WALK-AROUND-WALES BLOG - OCTOBER 2015
12/12/2015
October was the middle and end of the Rugby World Cup so things were busy and I needed to stay focussed on the day job at www.rugbyrelics.com . If you went to the website as requested and bought lots and lots of things so that I can retire and Walk Around Wales full time. Thanks. If not WHY ? I did a few walks and things in this month so will hopefully try and add some stories when I can. It's the middle of December and I've only just returned to blogging on the website so please visit some of the other pages if this one is still blank.
9/10/2015 - GALLAHER JERSEY HITS THE BIG TIME
I took a short walk from the car to the Rogers Jones auction house in Cardiff with a view to bidding on a Dave Gallaher 1905 All Blacks jersey. I didn't even get to raise my hand as the bidding reached £180,000 and was sold to an absentee bidder on the phone. Happy days for the seller.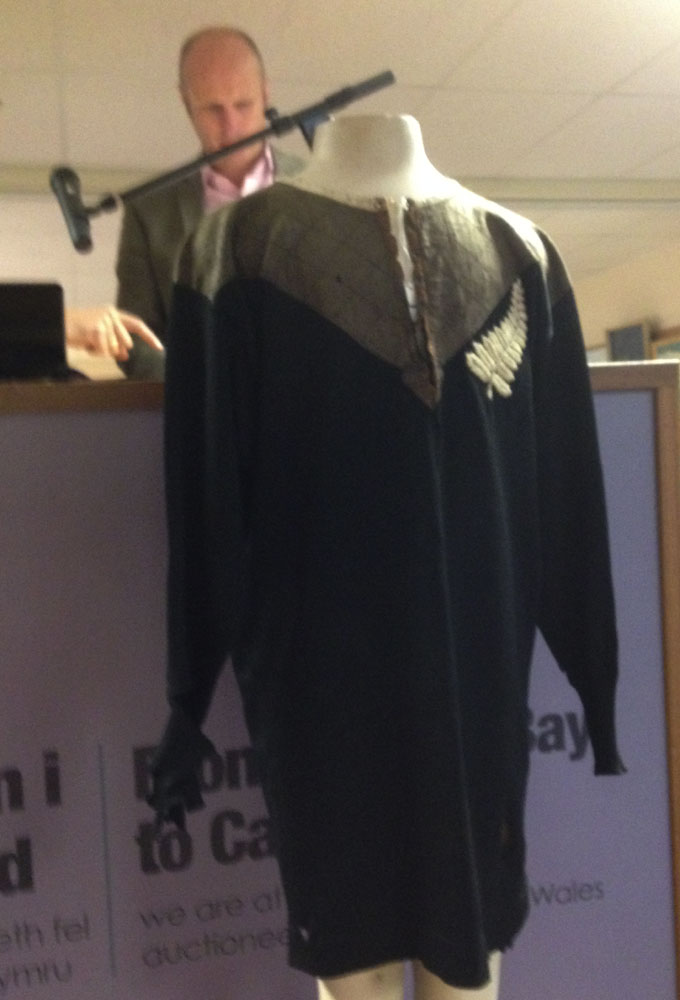 This month I started to write my first book.........

"Understanding the ORIGIN & EVOLUTION of Sport

Volume 1 - Rugby Union"

To view more information about this book or to buy a copy please click on the link to visit the book page our sister website Rugby Relics.
Search the website with Google